High school, technical
career, university
Service
Social
Community
Technical career
and university
External
Professionals
Young students with the
interest in enriching their
comprehensive development,
willing to promote participation
in cultural activities
and educational within the
Museum, and be agents of change,
both in the social environment
as cultural of our country.
WE ARE LOOKING FOR
Young students
from seventh to ninth
semester with interest of
enrich their integral
development
WE ARE LOOKING FOR
Be mediators in the tours
for different audiences.

Design, prepare and carry out
workshops and activities
complementary to the tours.

Enrich your knowledge
about art and education through
of specific trainings.
OBJECTIVES
Provide support in
different areas of
Museum according to your
career and skills.

Gain experience in
the work world, of
the hand of professionals
managers in Museum
specific areas
where you can carry out
your practices.
OBJECTIVES
IF YOU ARE INTERESTED IN BEING PART OF
THE TEAM OF COMMUNITY
SOCIAL SERVICE , ASK IN YOUR
SCHOOL FOR OUR
ESTABLISHED AGREEMENTS.

COME AND MEET US! WE HAVE
A PLACE FOR YOU IN MARCO!
Contact us and become part of the world of art and the creative community
Are you a student between
15 and 25 years?
Acquire your #ChavosMARCO membership and enjoy one year of free access to the Museum's exhibitions, cultural activities and exclusive discounts.
We invite you to be part of our team of volunteers, participate in the different activities of the Museum and enrich the artistic experience of our visitors.
WORKSHOPS
General public over 17 years
Courses and workshops aimed at young people interested in exploring creative processes in the voice of experts in the different topics that are addressed.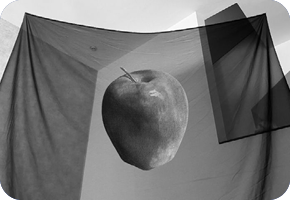 Based on reflections on identity, students from Prepa UDEM developed narratives that allowed them to connect their personal experiences with the issues addressed by Mario García Torres in his show La poética del silencio.
CONTACT US FOR FURTHER INFORMATION