VIRTUAL TOUR
Aesthetic Material Available
Tour the extraordinary facilities of the Museum's most recent expo and have the experience of visiting MARCO from anywhere.
WORKSHOPS
General public over 17 years
Courses and workshops aimed at young people interested in exploring creative processes in the voice of experts in the different topics that are addressed.
COLLABORATION
US Consulate and MARCO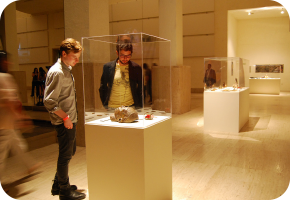 The Museo de Arte Contemporáneo de Monterrey and the Consulate General of the United States in Monterrey sign an agreement to link and promote culture.
SIGN UP FOR OUR WORKSHOPS
MAKE YOUR EVENT SOMETHING EXTRAORDINARY
SCHOOL VISITS
Bring your school
to MARCO!
Live a unique experience, full of culture and learning, we have transportation and educational material for teachers, as well as fun and entertaining activities.
29 years of art

This 2020 MARCO celebrates 29 years of bringing art to Monterrey.
Thank you for allowing us to be part of the cultural life of Monterrey and Latin America!
CONTACT US FOR FURTHER INFORMATION